On September 25, 1950, our founders, the secretarial workers at Sandia National Laboratories in Albuquerque, secured our Charter with the Office Employees International Union, AFL (American Federation of Labor), so they could bargain collectively with their bosses in the labs.  Fifteen years later, following the AFL and CIO (Congress of Industrial Organizations) merger, we adopted our present name:  The Office and Professional Employees International Union, Local 251, AFL-CIO.  (Intro continues below…)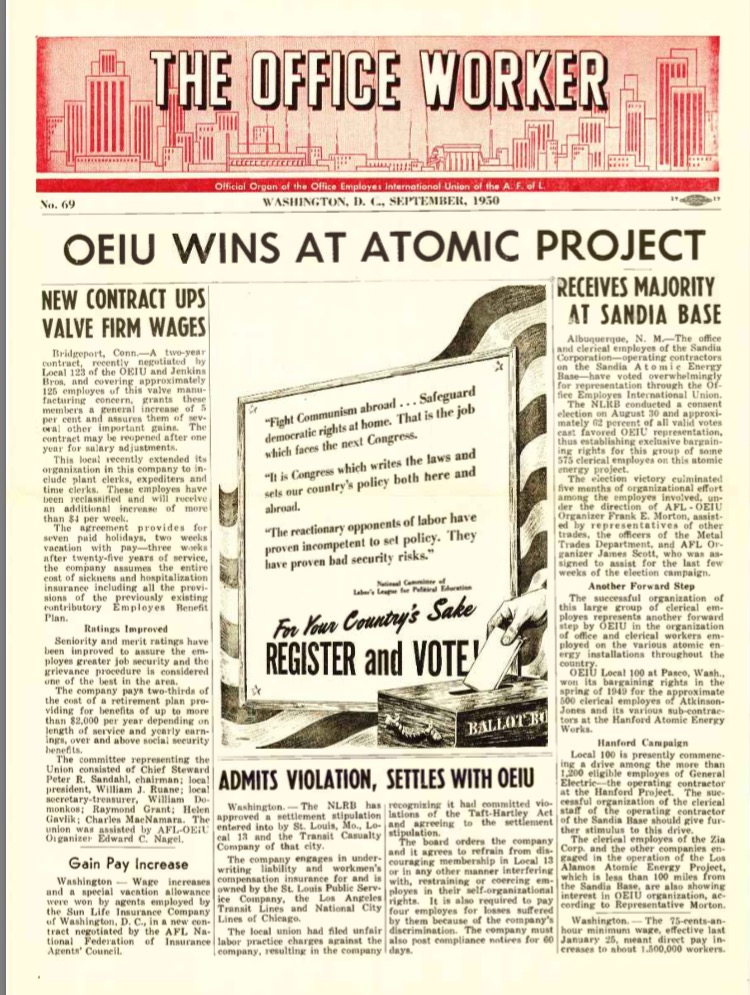 Today, we're one of the longest, continually running locals of our International Union and the American Labor Movement.
"Working Together" we win better salaries, benefits, personal time, health and safety packages, and other improvements to working conditions for our 500+ members across New Mexico.  Our Union is comprised of clerical and administrative employees at Sandia Labs on Kirtland Air Force Base; the International Brotherhood of Electrical Workers, Local 611; the Communication Workers of America; the Training Fund; and ABF Freight.
Globally, OPEIU is a highly diversified organization.  Our brothers and sisters work in banks and credit unions, the insurance industry, higher education, secondary schools, healthcare, professional and interscholastic sports, arts and entertainment, air transit, hospitality, and many other industries.
So, please, take a moment to look around our website.  We're happy you've stopped by; let us know if you have any questions.
And, if you're ready to make your workplace work for you . . . Awesome!  We're always eager to bring the power of organized labor to new worksites and to expand our list of OPEIU-represented professions.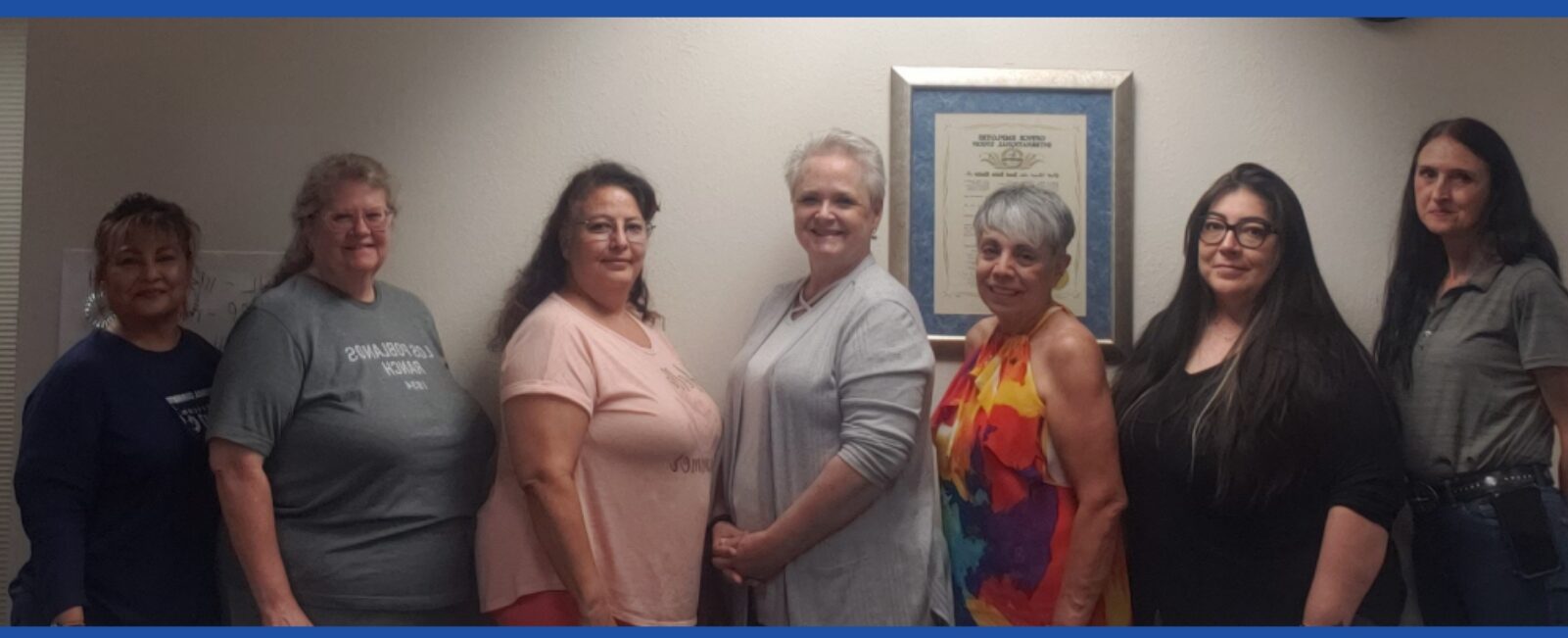 From Left to Right: Brenda Jaramillo (Trustee), Christie Chambers (Trustee), Angeleen Saiz (Treasurer), Kelley Allen (President), Leola Ortiz (Trustee), Kristen Lujan (Recording Secretary), Judi Burkhalter (IBEW 611 Member-at-Large). Missing: Phyllis Rutka (Vice President)